Headstone Pictures & Grave Markers
Time is the only thing that can ease the pain of losing a loved one. However, at Hoffman Monuments, we aim to help families memorialize those who have passed with custom grave headstones in Casper, WY, and the surrounding areas. We offer personalized family stones, vases, pet markers and other monuments to ensure your loved one's memory lives on.
Monuments
Our monuments serve as lasting tributes to those who have passed on. Featuring custom engraved messages, photos, etchings and more, our stonework honors the deceased's life and achievements. A few of the choices we offer for cemetery headstones in Casper, WY are: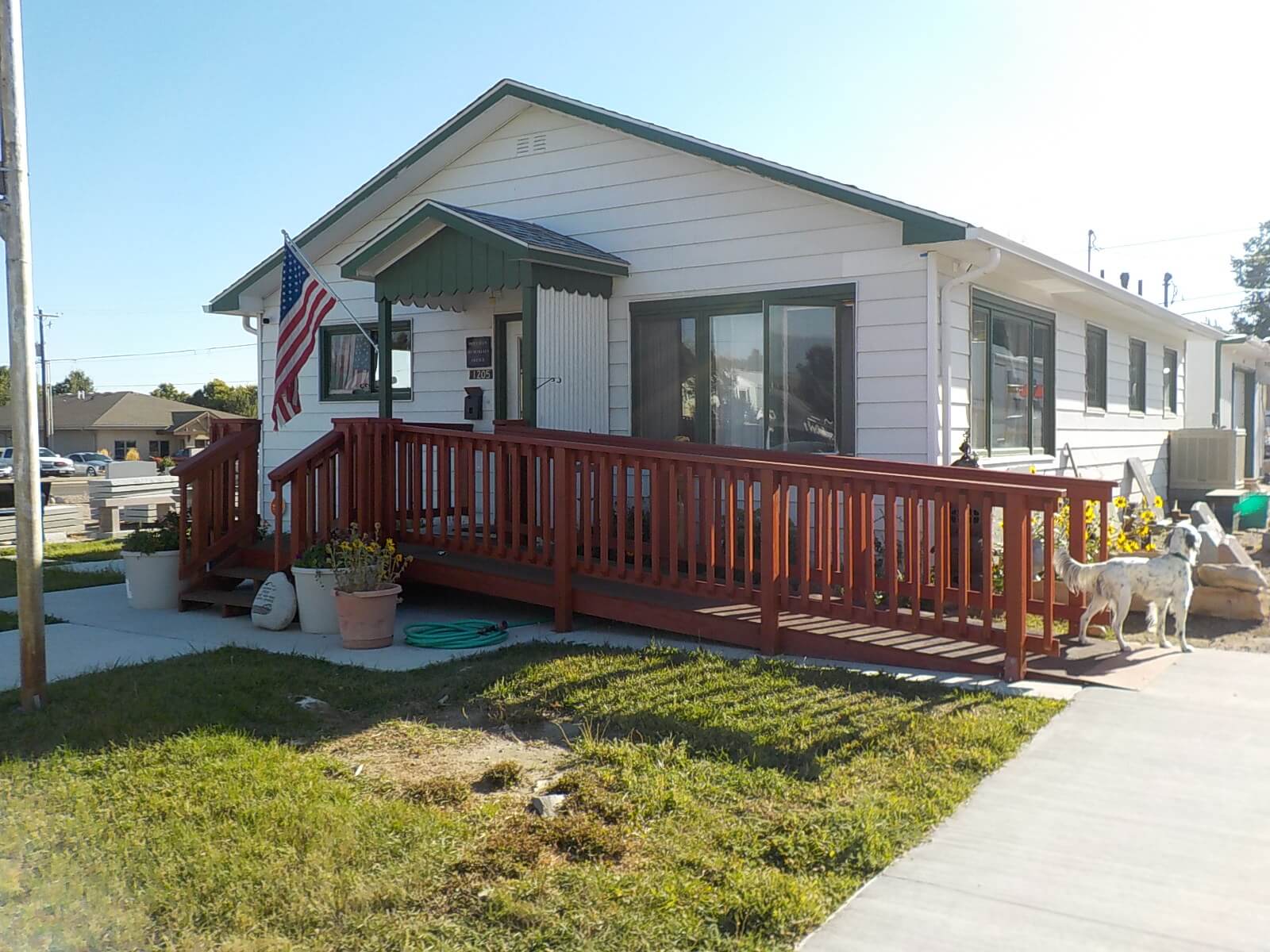 Timeless Photos and Accessories
Monument styles and technology have evolved over the years, and it is now possible to include real photos on your custom stones. Choose from durable, state-of-the-art photo recreations made from stainless steel and porcelain. This beautiful touch personalizes the grave marker for your loved one.
PORCELAIN / STAINLESS STEEL PHOTOS
VASES
PEACE LIGHTS
Mausoleums and Columbariums
Above ground interment for families that would like the option of being entered together in a single space.
Vaults
We're pleased to offer a wide array of vaults and urns to personalize monuments or even serve as home memorials. Below are some of the different burial and monument products we provide:
CREMATION VAULTS
TRADITIONAL BURIAL VAULTS
Pet Markers
Your pets are members of your family, and their loss should be honored in a special way. We work to design and create durable vases, flat markers and more to celebrate your pet's life.
GRANITE MARKERS
RIVER ROCKS
NATURAL STONE
Find the Right Grave Marker
At Hoffman Monuments, we specialize in crafting custom monuments to celebrate the lives of lost loved ones. To speak to someone on our team, call us today at 307-577-6314. We are honored to provide you quality grave markers, made with care and compassion..